GALLERY ON THE USK

Welcome to Gallery on the Usk Online. Here you can browse our online store including our print collection and find news of events and details of our latest work, prints and exhibition venues.

As well as exhibiting printmaking, paintings and three dimensional design by contemporary artists we have a strong focus on artists of the mid-twentieth century. Whilst we have an eclectic perspective on art, it is perhaps by accident, or more likely by preference that our focus leans towards the fusion that exists between much of modern printmaking and painting and that of earlier work. In particular, we enjoy the printmaking of the Grosvenor School of the mid-twentieth century and hold limited edition reproduction prints by artists such as Cyril Power and Sybil Andrews as well as Neo-Romantic painters and printmakers of the same period; Eric Ravilious, Paul Nash, Edward Bawden and so on.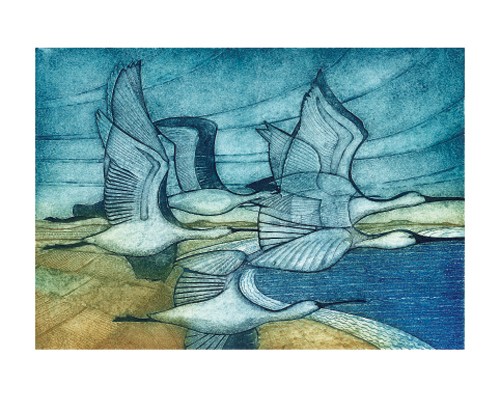 Art Cards

The Blank Card Company

Gallery on the Usk is home of 'The Blank Card Company', a wonderful selection of blank fine art greeting cards, arranged by artist and theme.